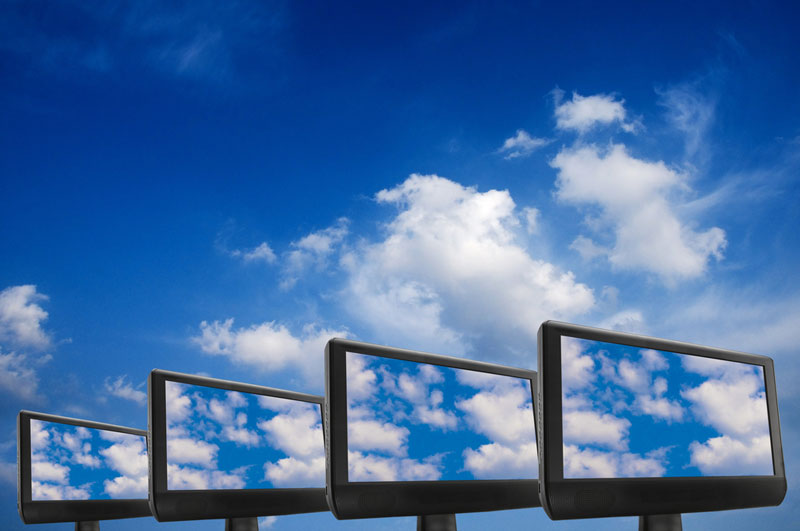 CloudManager
The foundation for reliable cloud-based small business services
CRM
Accounting
VOIP Phone
System
Microsoft
Web Apps
Wondering about the fuss over cloud-based IT services? What does it mean to "go to the cloud"?
Going to the cloud is just a way of describing the use of popular business applications that are hosted on the internet. Instead of buying and maintaining expensive infrastructure to run an application in-house, you simply pay a modest subscription fee to the application provider for the right to use their product via the internet - usually within a web browser such as Internet Explorer or Firefox.
What are the advantages of cloud computing? Here are just a few:
The provider supplies and maintains all the infrastructure, including servers, software and bandwidth
The provider is responsible for all upgrades and maintenance. When a new version of the product is released, you get to enjoy the new features and benefits immediately.
The provider is responsible for backing up your data; they go to great pains to make sure it is safe and secure
The application and its related data is accessible from anywhere you have a browser-capable device and an internet connection. You don't need to physically be in the office to use the application.
There is usually very little upfront cost and the subscription fees are reasonable. This allows you to preserve precious working capital for other purposes.
Almost all mainstream small business software manufacturers offer a cloud-based version of their product, including Microsoft (Exchange, Office), Intuit (QuickBooks) and SalesForce.com (CRM). You can usually start using these programs today by completing a simple online subscription process.
Of course, it doesn't matter how good or inexpensive the application is if you can't get to it. That's where the FortiTechs CloudManager service comes in. If you're using hosted applications to run your business, then the internet has truly become mission critical, and when the internet is down you're losing money. CloudManager is focused on keeping your internet connection up and optimized so your cloud-based applications are always available and fast. And because constant internet use exposes your network to viruses, spyware, and other internet attacks, CloudManager includes business class firewall management and real-time antivirus protection to protect you.
Going to the cloud may be the perfect solution for your business, but only if you can get there safely and reliably. CloudManager guarantees both.
What you get:
A commercial grade managed firewall that is set up to meet the specific needs of your company.
Real-time antivirus protection for all network devices
Web filtering management. Precisely control which websites and web applications can and can't be accessed by network users
Bandwidth management. Give priority to certain types of internet traffic and/or certain network users.
Support for redundant internet connections. If your primary connection fails, service can automatically roll over to a secondary connection, keeping the internet up. Your internet connections are constantly monitored by FortiTechs.
Priority access to help desk and on-site support for miscellaneous IT issues (hourly charges apply)
Detailed Plan Descriptions and Pricing
NO EQUIPMENT TO BUY. NO LONG-TERM CONTRACTS.